E.O.圓形指示標籤
Steri-Dot Indicators
361001 E.O.指示標籤(直徑9/16"). 2000pcs/盒
361002 E.O.指示標籤(直徑1"). 1000pcs/盒
(紅紫色變成綠色)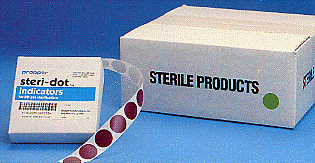 For use with ethylene oxide gas
sterilization cycles. Self-adhering
to all types of packaging
materials.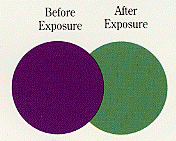 Steri-Dot indicators offer a fast,
positive visual check on items put
through an ethylene oxide gas
sterilization procedure. They
also utilize a RED for STOP, GREEN
for GO color scheme. A RED
Steri-Dot indicates that the
package or load has not yet
passed through sterilization ?
a GREEN one indicates that it
has. In the absence of adequate
humidity, they will not change
to green.

1" (2.5cm) Steri-Dot
Reorder Number: 361002
Packaged 1000 on a roll in a
dispenser box.